I have a slight fondness of the idea that finds me nestling into a vintage chesterfield amidst the sounds of good tunes that subtly blend with murmurs of conversation, all the while swilling a large glass of sofa melbourne delicious Pinot. OK, as over the top as that sounds, I have found a place that combines an extremely modern take on my ideal late afternoon & evening activities.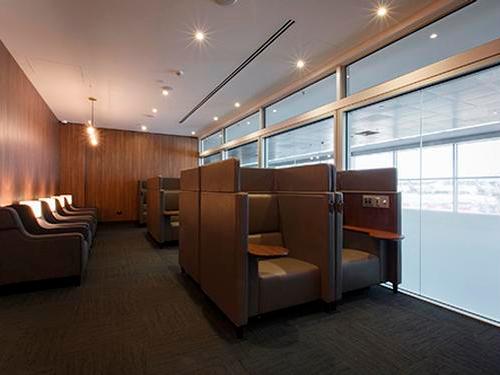 Marmalade Bar is the most recent entry to Prahran's diverse nightlife region, Commercial Road, and I can almost guarantee love at first glance.
Stepping directly off the street into the open front bar and lounge area, it is evident that Marmalade Bar's mix of classic slash modern styles with a prominent display of contemporary art immediately amplifies its appeal to those of any age and description.
Upon waiting at the bar I was immediately drawn to the delicious array of cocktails on offer. Not only did my cocktail of choice conduct citrusy assaults on my tastebuds, being a fan of an unconventional idea, when it arrived in a lidless jam jar, I was sold.
The delicately lit corridor and bold artwork lead you into a beer garden that is suited for any day of the year equipped with powerful gas heaters and a retractable roof, Marmalade Bar happily caters for Melbourne's less than predictable weather elements.
The live music kicking on over a Saturday night and Sunday day most definitely has the crowd assembling in the beer garden. Bringing in local live acts to entertain, Marmalade's atmosphere over a weekend is a clever combination of vibrant and comfortable, unlike anything in its surroundings.
What will make the hour happier? Between 4pm-7pm every night make the most of the Marmalade Bar with Kirin schooners for $4, jugs $12, a glass of red/white for $4 and basic spirits $5. When it is time to indulge in some light food, Marmalade has a choice of 6 delicious gourmet pizzas with an attractive price tag of $6.